Bus Shelters
In October 2015, Link Up Media added the installation of bus shelters and bus shelter advertising opportunity as a new component to the business. Apart from the advertising opportunity for business that these bus shelter created, one of the main goals also was to furnish the city and coastal areas with modernized bus shelters and bins.
For too long, many commuters have had to stand in the sun or even rain at times, while waiting for public transportation. What is even worse is to see senior citizens, pregnant mothers, mothers with babies all suffering the same fate. So with the support and blessing of the Ministry of Public Infrastructure along with The Mayor and City Council, the bus shelter project was launched.
[ultimate_spacer height="40″]
[ultimate_spacer height="30″]
Benefits of bus shelter advertising
Extend the reach of your ad campaign and build frequency by broadening broadcast, print, and internet messages beyond the home
Deliver competitive, cost-effective impressions
Communicate effectively by eliminating media waste through careful demographic targeting and use of Eyes-On data (people exposed to the advertising)
Convey point-of-sale reminders about products or services, moments before a purchase decision is made
Offer flexibility by allowing the advertiser to change the message at any time throughout the year.
Allow direct response to your ad, with call to action messages by including website addresses, phone numbers/texting options, to extend the life of your campaign
Free maintenance to bus shelter all year round.
Our team will help you generate ideas to make your advertising more interactive and engaging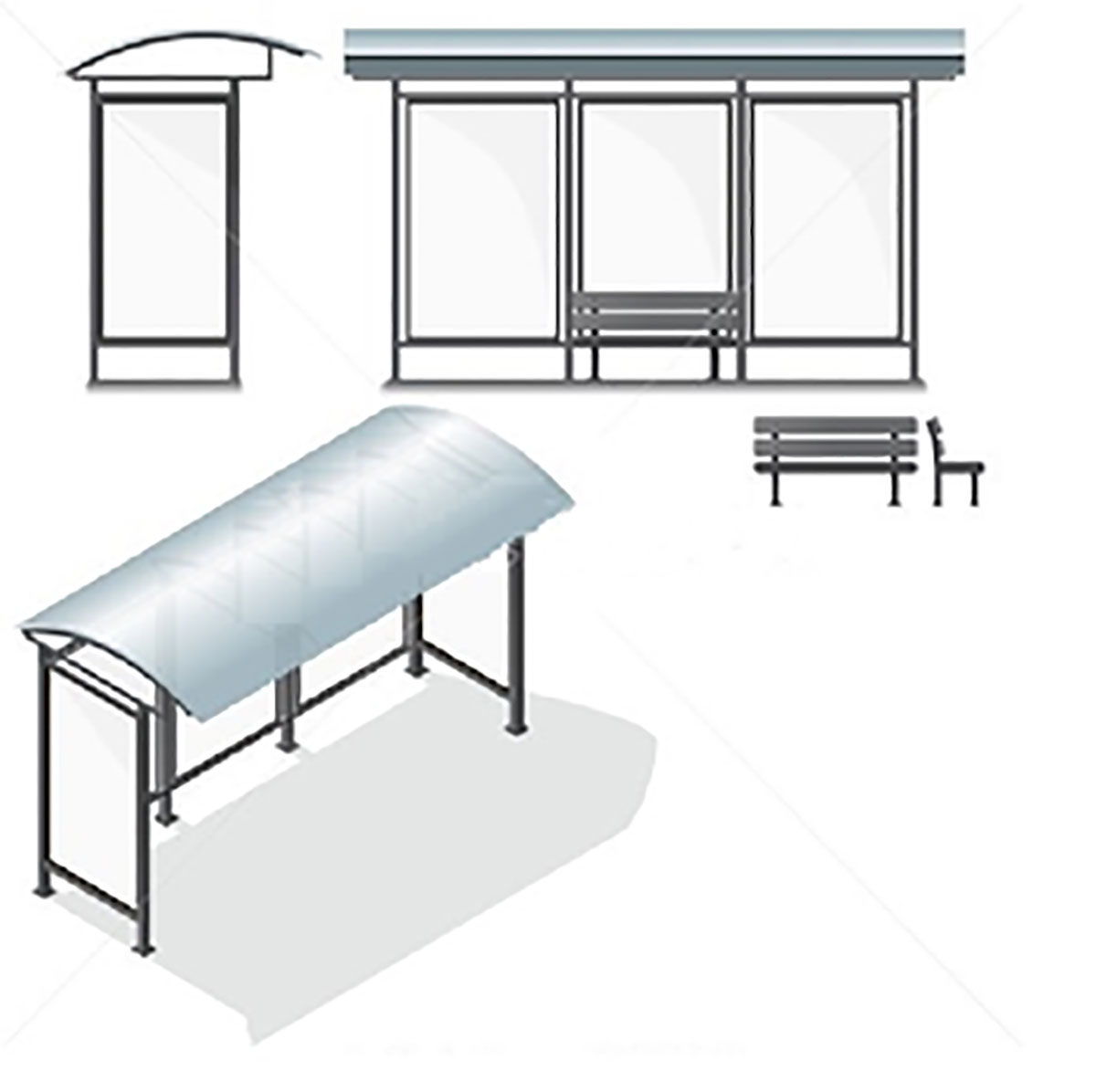 [ultimate_spacer height="30″]
[ultimate_spacer height="30″]
Smaller Model
We have added a smaller model that is perfect for villages and smaller communities.
The shelter is made of High-Quality Fabricated steel frames.
The dimensions are 5ft wide by 10ft long and 8ft high at the lowest point.
The shed design uses square tube material and domestic curve roof sheets.
The sides and back are constructed of 2ft x 4ft polycarbonate sheets that have a 5 years UV protection.
There is a 3″ thick concrete slab that forms the base of each of the bus shed.
Each bus shelter comes equipped with a complete 12volt solar lighting system.
The Bins will be placed at the side of each bus shelter a few feet away and will be firmly secured to the Ground.
[ultimate_spacer height="40″]